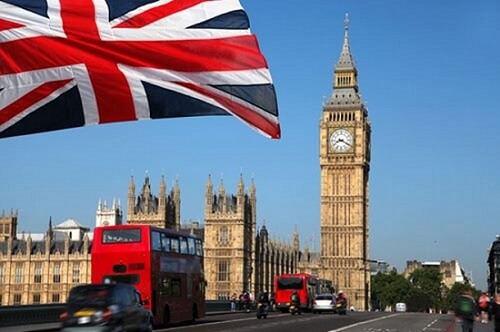 The UK has been a great tourist destination; Windsor castle and the London Eye are something to witness at least once in a lifetime. For a tourist, the UK may be an ideal destination but for someone who wants to stream movies and foreign content; it may be their worst location.
The UK is known for its mass surveillance making online restrictions harsher with the initiation of Investigatory Powers Act, also called the Snoopers Charter; the country has jurisdiction to monitor everything online. This gives rise to a need for UK VPN so that users can stay anonymous while performing their online endeavors. The only possible way to remain hidden while freely browsing the web requires a reliable VPN for UK. But how and where you can find one is discussed here.
Best VPN for UK – Top VPN Providers to Bypass UK restrictions
Finding the best VPN for UK is not that easy as it sounds, the internet is filled with countless VPN providers looking to be downloaded. But are all these VPNs reliable? No! How will you know which VPN is the best for your browsings in the UK?
No need to panic, All best VPN is here to guide you and provide you the latest insight into the best VPN to bypass UK online restrictions.
Scroll down and check out the list of best UK VPN; all these are providing close-to-absolute anonymity, maximum privacy and letting UK mass-scale surveillance away from your web-traffic.
Criteria for Choosing a Best UK VPN – The Do's and Don'ts To Look For
Like we have mentioned before, choosing a VPN is not an easy task, and multiple aspects need to be considered to tick a VPN as a fast and secure anonymity tool. As a user living in the UK or abroad, you need to consider the following before downloading the VPN.
Privacy Policy (zero logging): Top notch VPNs don't log user data regarding their connection logs, activities, IP address and the amount of data used. While some of them log minimum information that is not identifiable to the user for maintenance of the app. Thumb rule; the less the VPN retains, the better it is for you to stay anonymous in a surveillance country such as the UK.
Protocols: Number of protocols supported? Having robust protocols are essential because they provide encryption towards the tunnel of communication. OpenVPN provides secure encryption and its the most common protocol available in VPNs while we do not recommend PPTP as its an outdated protocol.
Number of Connections: How many device connections does your VPN provide? If you travel or are on the go, then you would require multiple device connections to secure your smartphone, PC/Laptop, tablet and streaming devices such as Kodi or for different members of your family. Look for a VPN that does provide multiple device connections, so you are secure on all your devices.
Kill Switch: This is a must-have feature that should be present in your VPN. No matter how cheap the VPN is, don't purchase if it lacks Kill switch.
Servers: Having physical servers in different regions give you an edge to connect to all of them to bypass geo-restrictions and geo-spoofing your location. It also helps to stream and access websites that are restricted like Netflix.
Payment Methods: If you are a control freak who enjoys anonymity then accept only cryptocurrencies as a payment method. This way even your VPN service will not know your identity or any third party company. BItcoins is the most provided cryptocurrency while other gift cards are untraceable as well.
Why Do UK Citizens Need a VPN?
UK Falls Under 5 Eyes
The term has been heard quite often when talking about VPN jurisdictions, but what actually is 5 Eyes and how is the UK related to it? 5 eyes is an international surveillance alliance which includes five countries of the world. This alliance works together to share and collect data on users through mass surveillance.
In a gist, the data retained on users or collected in the UK could be shared with other countries falling under five eyes to spy on you.
These Five Eyes includes:
Australia
Canada
New Zealand
United Kingdom
United States
This FIVE eyes has extended to FOURTEEN eyes; get to know everything about this surveillance from here.
After the Investigatory Powers Act in 2016, ISPs and telecommunications companies have started recording histories, browsing activities, text messages and connections times. This is a threatening point of concern because your everyday activities is being recorded by the UK government with or without your consent; you can't go against the law.
This is where the best UK VPN comes into play; get one and hide your IP address.
Investigatory Powers Act 2016 – Snoopers Charter Bill
Falling under the worst surveillance state in the modern world is like living in a jungle, where dangers walk by every time on the internet, which was once a paradise for internet users. With the Snooper's Charter bill imposed; it instructs the law and intelligence agencies to retain and record any sort of communication. It allows an authority to government agencies to spy and keep you under radar whenever they want.
With the law made reality, considering the argument of lawyers for liberty, is an act that violates the free right to privacy and the British High Court ruled the Brit government to rewrite its surveillance legislation. With few ministers understanding the gravity of the situation, the Investigatory Powers Act does not comply with the Europen Union EU which has to be revised and altered.
Access Banned Websites in the UK
With dozens of restrictions in the UK, ISPs have blocked numerous websites in the last decade which has carried forward this year too. More and more sites are being targeted leading to a complete blackout of accessing streaming websites.
If you are in the UK then your access to Kickass Torrents, Afdah, Putlocker, First Row Sports and The Pirate Bay would be denied as the ISP has blocked them.
The UK government wants its citizens to pay to access their own websites and channels which should be free for everyone. To move people towards subscriptions, ISPs are targeting anyone trying to access streaming websites. This is where an anonymous UK VPN is required to hide all online activities and stream geo-blocked content smoothly. Whether its BBC iPlayer or any other torrent website.
Increasing Cybercrimes
Other than increasing censorship, the number of cyber crimes has also increased in the UK, and nearly half of the businesses in the UK suffered from it. The cybercriminals have evolved their tech in a way that they can get into your smart devices from a remote location and steal your valuable data without leaving any sign of a theft or loss of data.
Based on the Cyber Security Stats of the 21st Century, more than 43% of the cybercrimes are targeted on small scale businesses, and the cost is increasing as we speak. The breaches would include temporarily or permanently loss of files, corrupting software or systems, fraudulent emails for money, and intellectual property, are attempts to penetrate the system.
Stream Kodi Without being Caught with a VPN for UK
Kodi attracted global popularity so does in the UK; english citizens hit by a major shift with its growing streaming capabilities, live sports TV Shows, and Live IPTV Channels. Thanks to Kodi for hosting third-party addons; currently, Kodi is catering to 38 million binge watchers. But we cannot say that the presence of illegal add-ons has stopped the government to block all access of Kodi and its usage.
Now the sale and purchase of Kodi have been declared illegal and anyone using it will be fined and will lead to serious jail time. Before you get caught, get a VPN for UK.
Whether you are a UK citizen or visiting a friend. Make sure you have a VPN otherwise you would be in serious trouble
Bottom Line
Online censorship in the UK will possibly increase further with time, and there is no chance of becoming it a restriction-free state. With multiple organizations joining hands to retain and restrain online censorship, breathing online is becoming more than difficult.
That is the reason having a UK VPN should be in your security toolkit, so you can avoid the online barriers prevailing in the UK and around.