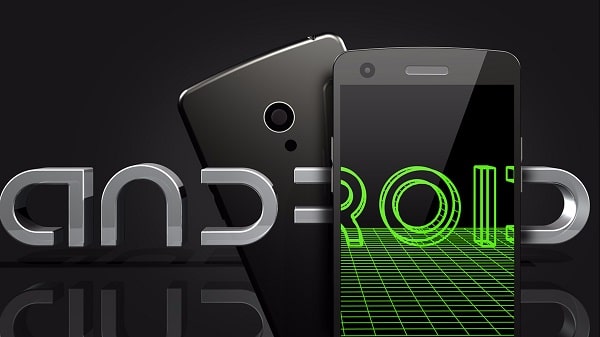 In this age of cyber warfare, online privacy is becoming highly questionable. Our so-called connected devices are getting more tapped than usual and becoming more susceptible than our physical existence. The most widely spread OS that the world exposed to is Android with 84.2 percent share in smartphone market, and unfortunately this reach attracts unwanted and most-frequent attacks; thanks to the Android VPN for keeping devices and identities uber-protected.
Why am I in Favor of Android VPN?
As an online security expert, I am well aware of the threats lurking around to infect my android device. However, not all Android users are aware of these threats. Being an expert, it's my duty to spread my knowledge and research with all the Android users out there.
Whether it's the Netflix-craze or a fear of being trapped into something like Cloak and dagger; reaching the best VPN for Android is now a need of the hour. The word "BEST" has so many meanings, suiting individual needs and experiences, but as far as technology is concerned, experts' opinions matter.
To save time and effort, I am here with a detailed yet lesser-bored guide to find the best Android VPN; I can bet you won't be regretted!
Hold on! Have I justified yet, why being an Android user I am greatly in favor of a VPN Android?
Let me prove my stance, with real numbers!
Android holds 84.2% of the smartphone market with increasing popularity.
Last year, iOS has lost its popularity in major countries where it was holding a good chunk of the market.
In Australia, iOS share has dropped down by 4%, and
A drastic drop of 17.5% was seen in Malaysia.
The decreasing popularity of iOS, putting pressure on Android usage in these countries.
But wait!
More and more users are moving towards Android, so does the attackers; do you know, the Android-based malware has increased from 4 million recorded in 2017, to 5 million in 2018.
Thanks to our mobile madness!
Another point of vulnerabilities is the source – Android is an open source – we all know, it's quite easier to send or receive links or URLs-based downloads across Android devices.
Though this is an antidepressant for so many of us, but an opportunity  for hackers to design and implant a sophisticated social engineering attack via a link or message that will convince you to give out your credentials or permission to access your phone to do something that compromise your security.
Be it malware, spyware, adware, ransomware, and/or any other malicious-transferring source, Android will welcome that; why Android devices are so friendly?
Have you heard of Banking Trojans, if no, then let me share with you an insight – Google Play has thrown 700,000 Apps that violate the privacy policies, but yet these Banking Trojans make their way.
We can't ignore the fact that Android is playing its due role in improving the security and privacy of androiders, but what if those efforts can't reach to you or reached once you become a victim of any of its vulnerabilities?
Although last year, Android has removed and keep removing malicious apps, but still pre-installed apps are there to track our digital moves; many of us would never know which app/s is logging us.
So, the best bet is to keep your Android device protected using a VPN; but there's a catch – not every supposedly best VPNs are best, especially for your favorite Android PDA.
A Scrutiny of Providers to Crown the Best VPN for Android
To select the best VPN for Android, I have created a list of factors I am searching in a VPN provider. These factors work for almost every purpose I can achieve with a VPN as both a security seeker and a streamer.
Features a best VPN for Android should Offer
Like many other VPN reviewing sites, I won't just hand you over a list of top 5 VPN providers; I will give you enough justification to agree with.
I know your gut feeling must be shouting – HOW COULD YOU SAY THESE ARE TOP 5 BEST ANDROID VPNs?
Relax, I won't let your inner demons shout any further.
I will list down the essential features of a best Android VPN and on the basis of each feature, we will kick out the VPN providers not offering them or not as per the standards. So, here you go:
First thing first, we are taking 12 top VPN services in consideration and these are:
ExpressVPN
Cyberghost VPN
HideMyAss VPN
Buffered VPN
Tunnel Bear
PureVPN
Ivacy
IPVanish VPN
PIA VPN
Hotspot Shield
me VPN
NordVPN
The first important point to consider is:
Physical Jurisdiction of the VPN Company
A VPN jurisdiction must not be within the countries that have strict surveillance and data retention laws including the US, Canada, the UK, and most parts of western Europe which are the participant of '14 Eyes' country.
Let's see who will make it to the next level!
ExpressVPN: British Virgin Islands (Pass)
Cyberghost VPN: Bucharest, Romania (Pass)
HideMyAss VPN: Czech Republic (Pass)
Buffered VPN: Hungary (Pass)
PureVPN: Hong Kong (Pass)
Ivacy: Hong Kong (Pass)
me VPN: Malaysia (Pass)
NordVPN: Republic of Panama (Pass)
List of VPNs kicked out from the first stage due to having a physical presence in countries listed in '14 Eyes'.
Tunnel Bear: Canada (Failed)
IPVanish: USA (Failed)
Private Internet Access VPN: USA (Failed)
Hotspot Shield: USA (Failed)
Let me give you a clear-cut statement – VPNs locating in 14-eyes surveillance have to keep logs and hand-over to the authorities if asked; well-known providers – NordVPN and PIA VPN – have shut down their Russian servers to avoid such shi** regularities.
Are you ready for the next level? The competition is getting intense.
User-Friendly Android VPN App
A dedicated yet user-friendly Android app is a must. The app should not only be user-friendly but to make it to the list of the top Android VPN, a VPN provider should have feature-enriched app.
VPNs who offered the Android app are;
ExpressVPN: (Pass)
Cyberghost VPN: (Pass)
HideMyAss VPN: (Pass)
PureVPN: (Pass)
me VPN: (Pass)
NordVPN: (Pass)
VPNs who have been kicked out due to lack of features and user-friendly Android VPN App are:
Buffered VPN: (Failed)
Ivacy: Featureless VPN App (Non-considerable)
You can do it better Buffered VPN!
Next element in my pipeline is…
Security Features
A VPN alone is not enough to protect Android against all online threats. Providers who go a step ahead and integrate security features like Kill Switch, DNS Leaks, IPv4 &IPV6 leaks and high-level encryption are the ones who deserve to be applauded.
VPN providers moving further in the list are:
ExpressVPN: Kill Switch + DNS Leak + IPv6 Protection (Pass)
Cyberghost VPN: Kill Switch + IPv6 Protection (Pass)
HideMyAss VPN: Kill Switch + IP Leak Protection (Pass)
me VPN: Kill Switch + DNS Leak + IPv6 Protection + OpenVPN Port Selection (Pass)
NordVPN: Kill Switch + VPN over Tor + IPv6 Protection (Pass)
Due to the lack of consistency in the app performance and friendliness, following VPN has been kicked out:
PureVPN: No additional Features available other then Kill Switch (Failed)
Good luck next time PureVPN!
Now, I have left with 5 VPN providers, now comes the ranking.
I am sure you guys might have other ranking criteria to judge a VPN for your Android device, so I am leaving this to you.
But if you ask my final ranking, I would prefer analyzing the service based on its basic features.
Have a look! Maybe you can relate, or if you have something else in mind, don't be shy – our team always welcome comments and suggestions – the comment section below is all yours!
Basic Features of top 5 Android VPN services
This is the last stage of the process. Here, I will assign points to each VPN provider based on some features:
Number of servers – 5 points
Number of countries – 5 points
Multi Logins – 5 points
Free VPN – 5 points
Affordable Pricing plan (monthly and annually price tags are under consideration) – 5 points
For each feature, VPN provider that scores the most will be crowned as the best Android VPN.
Get set go!
Express VPN
Number of Servers
3000
3 Points
Number of Countries
94
4 Points
Multi Logins
3
2 Points
Free VPN
No
0 Points
Minimum Pricing
$8.32
3 Points
Total Points = 12 Points
Cyberghost VPN
Number of Servers
3552
4 Points
Number of Countries
60
2 Points
Multi Logins
7
5 Points
Free VPN
No
0 Points
Minimum Pricing
$5.25
5 Points
Total Points = 16 Points
HideMyAss VPN
Number of Servers
920
2 Points
Number of Countries
190
5 Points
Multi Logins
5
3 Points
Free VPN
Yes (free Trial)
3 Points
Minimum Pricing
$6.99
4 Points
Total Points = 17 Points
NordVPN
Number of Servers
5149
5 Points
Number of Countries
61
3 Points
Multi Logins
6
4 Points
Free VPN
No
0 Points
Minimum Pricing
$6.99
4 Points
Total Points = 16 Points
hide.me VPN
Number of Servers
160
1 Point
Number of Countries
34
1 Point
Multi Logins
5
3 Points
Free VPN
Yes (Totally Free)
5 Points
Minimum Pricing
$9.99
2 Points
Total Points = 12 Points
I have given you reasons why your Android be better with a VPN. And, I tried to make your VPN decision-making easier. Now, I will give you reasons, I mean advantages that you can take out of a best VPN Android.
What Can I Do With A Best Android VPN?
I can Stay Secure on Public WiFi
I always want to stay connected – who don't want to?- that's why the first thing I ask at public places is WiFi password. These hotspots are the most insecure point in the Cyber World, anyone with a simple knowledge of hacking and a software can hack into your Android device.
I can Unblock Geo-restrictions
No matter where I am, to whom I am with or what time it is, my love for streaming never goes out of my mind; you can easily relate.
What if I ask you your most-favorite streaming device? I would say my PDA; no matter how big the cinema screen is, we often prefer smartphone for streaming our favorite movie or TV show. This gives more chances to hackers to follow us, so keep your Android-friendly VPN activated.
Although mobile devices make it easier for all internet users to catch favorite movies, TV shows, and sports on the go, whenever and wherever we want, but the restrictions imposed by the governments and media houses are going against it. I am in Bali, I wanted to watch 'Sense8' on Netflix, and I couldn't; why? Because Netflix was unavailable in Bali.
A VPN helps you bypass restrictions as well as help you unblock websites blocked in many regions of the world; now you can also watch your Netflix series timely and post updates on social media before them.
I can hide myself from Government Spying
Yes! Our Govts. are great but sadly (on purpose) track our digital moves, but thanks to Android VPN for being a guard against these snoopers – nosy government and cyber-criminals. I can also tackle oppressive censorship – like in UAE –  and also lets you enjoy dark web, isn't COOL?
I can make VoIP Calls from UAE
Android VPN also helped me a lot while I was in Dubai for a business meeting. I have Skype, Google Hangouts, Viber, and even Whatsapp – which is a dream there.
A VPN does not offer highly-encrypted global connectivity alone but also saved my bucks too.
I can enjoy safely and discounted shopping online
Recent data breaches of major online shopping hubs always haunts a shopper like me, but thanks to a VPN service that bring back my confidence and I started buying online and (secretly) discunted.
A VPN keeps your anonymous, so let's say, if the store you are shopping online, compromised and lose the data, your data will stay safe. How? First, a VPN  replace your real IP with one of its servers IP, so the data stored at the online shopping website is not yours. Isn't it great?
Other deriving pleasures could be torrenting, cheap airfares, military-grade protection, restrictions-free online gaming and what not; everything right at my fingertips on my Android PDA!
There's one concern that haunts me the most;
Is It Legal to Use a VPN on Your Smartphone? Yes, it is! But not everywhere!
I am sure one thing that anything that is illegal without a VPN is still illegal with a VPN. So, I know that with a VPN, I cannot stalk someone, bully, or harass. I cannot even download copyright material or scam someone.
For people living in the U.S. or the U.K, VPNs are legal; countries like North Korea, Iraq, and Belarus, don't permit it, while Turkey, China, Russia, and the United Arab Emirates restrict the use of a VPN.
Let's talk about some technical aspects now:
Is Android VPN Slow Down My Internet Speed
It's not a surprise that rerouting connection to any other server, perhaps distant, create negative impressions on browsing speed. Usually, a VPN increases latency, leading to a fall in the download and uploads. How annoying the impact depends on the network infrastructure the VPN provider's accessibility and the location of the VPN servers, among other things.
Note that a handful of Android VPNs also protect users when connected to cellular networks; sounds like overkill, but some attacks intercept cell phone data. One such attack is jamming the LTE and 3G bands, forcing nearby smartphones to connect via a 2G connection, the encryption of which has been broken. The snooper uses a portable cell tower, and trick closest users towards connectivity.
The hurdle to using a VPN on a mobile phone is maintaining a connection.
Anecdotally, I've found that it takes a longer duration to establish a connection when a VPN is engaged; that's just an impression. However, VPN companies are ensuring that their products don't intrude too much; for this, I recommend you to try the VPN service first to get a sense of firsthand usage than subscribe for a more extended period.
A stitch in time saves nine – subscribe to an Android VPN now!
Chances are you don't find any reason to use a VPN, but you should. No matter if you're a globe-trotting business magnate or a streaming homebody, a VPN service is a must to secure your data that your beloved Android holds, to control your mobile traffic, and, to access anything, anytime from anywhere. It won't turn your PDA threat-proof but can save you from prominent ones.