Highs
Split Tunneling
256-bit Data Encryption
Internet Kill Switch
Torrent optimized servers
NAT Firewall included
PPTP, SSTP, L2TP, OpenVPN and IKEv2 Protocols
5 simultaneous Connections
DNS add-on included
No Logs Policy
Lows
Ivacy Location comes under Five Eyes
7 day money back guarantee is shady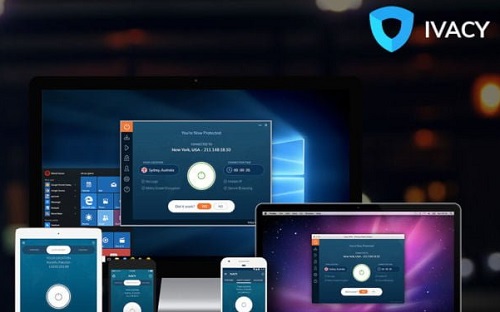 With over 1 million users on board by 2012, Ivacy VPN become a strong online security provider with its safe security options through their services. Their vision is to achieve the absolute online freedom to remove geo-blocks, which we all face throughout the digital arena. They provide 1000 + servers in 100 + locations with 5 simultaneous logins, that are optimized on high-grade encryption protocols including PPTP, SSTP, L2TP, OpenVPN.
Ivacy is a big blessing for torrenteers as it provides torrent-optimized servers that will give your online streaming a boost with secure tunnels. They offer a lot more than just torrent-friendliness, let's get on with it!
Additional Security Features
Internet Kill Switch:
This is an added feature that considered as an icing on the cake for privacy seekers. The chance of your IP being exposed is inevitable. The moment your internet connection fails, the connection bridged through the VPN server breaks which exposes your IP. Ivacy VPN has an Internet Kill Switch that maintains and keeps the connection bridged by switching it on. This gives users a 100% safe online browsing experience without risking their IPs.
Split Tunneling:
Ivacy claims to be the first VPN company that introduced Split Tunneling. This is a unique feature that allows you to divert your data traffic. You can choose the VPN tunnel of your choice to send data. This way you will have complete authority over sending data through a VPN tunnel or your regular ISP depending on your usage and need.
Secure DNS Add-on
Multiple VPN providers have DNS leak protection test in-built, but Ivacy has a simple easy to use DNS add-on that routes all the traffic through their in-house DNS servers, which prevent DNS leak.
Protocols Supported by Ivacy
The VPN provider makes use of multiple protocols to ensure that user data and online presence is kept secure and hidden. Ivacy provides:
All these protocols are standard, following the industry's trend; choose as per your convenience. These protocols provide the best security options for a better streaming experience. Apart from these, 256-bit data encryption is being used as the primary security encryption tunnel. Through these encryption protocols, you won't have to worry about hackers and their heinous scams as your identity will be safe.
It's important to understand, that not all the protocols are designed for all the supported apps and devices; let's listen from right source – Ivacy support,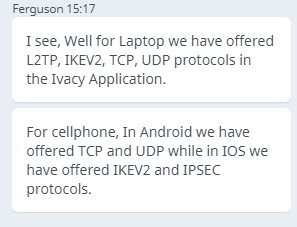 Apps and Supported Devices – All Are Covered!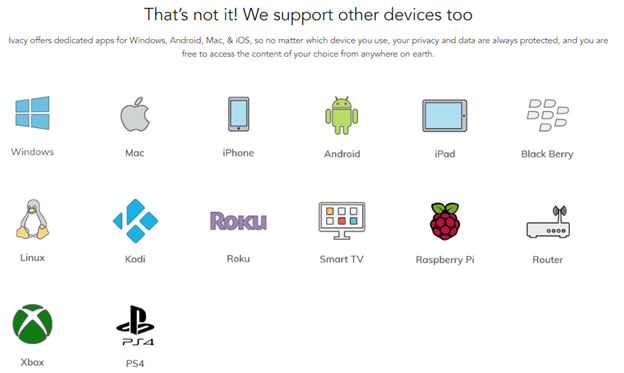 Devices:
Windows
Mac
Android
iOS
Linux
Mac
Blackberry
Kodi
Roku
Smart TV
Raspberry Pi
Router
PS4
Xbox
All the devices and operating systems mentioned above have respective pages where you'll find all the download details, steps, encryption levels, etc. along with specifications and device operating system. For example, the Android operating system has a list of description that provides details of the Android devices, what security it provides and what is being offered.
Detailed Setup Guide and App for Kodi
With Kodi users spread across the globe and it's incredible possibilities of streaming, Ivacy has provided a secure setup guide for all Kodi versions whether its Leia, Krypton, and Jarvis. Users can check the setup guide here and find their operating system OS to start configuring Ivacy VPN on XMBC Kodi.
The VPN offers app configurations for:
Raspberry Pi

Firestick /Fire TV?

Windows

Mac

DD-WRT Routers

iOS

Android
This is among the VPN providers we have tested which provide a detailed guide for setting up VPN on Kodi.
Ivacy VPN iOS App User Review
Ivacy VPN is rated 4.5/5 on the iOS App Store and the reviews are exceptional. Users love the app and its tremendous features.

Ivacy VPN Android App User Review
The Android app is rated ⅘ and has mixed reviews. Users have found the app decreasing browsing speed and it lack major features such as a Kill Switch.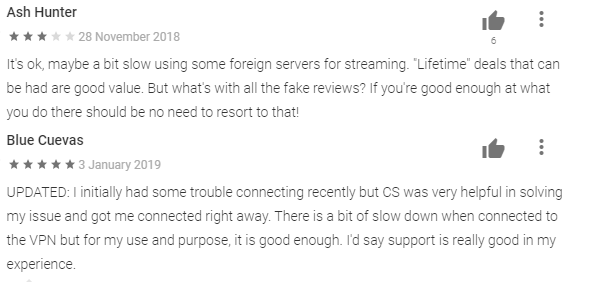 Global Reach – You're Already Covered!
Servers
Ivacy server list includes 1000 + servers in over 100 + locations spread to more than 50 countries. These servers shut down on and off while new servers are created. This is not a fixed figure, but Ivacy is expanding to more servers in the near future.

Dedicated Servers for Torrenting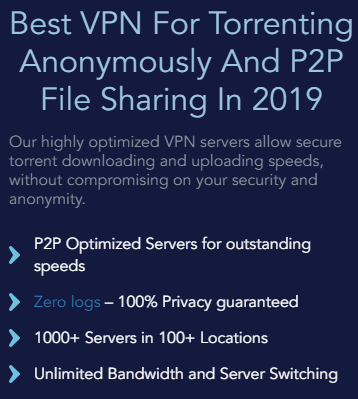 With time, VPN providers keep on upgrading their software to work on multiple websites and ensure compatibility diversification like, torrenting – which is among the first few features considered by a VPN provider. Ivacy claims to provide P2P optimized servers that are good for Torrenting and file sharing.
We were not sure whether all servers are P2P supported or if there is a condition. We inquired through the live chat support and asked the representative who further narrowed down our query.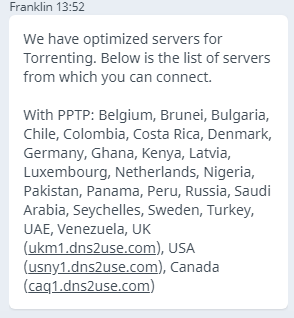 In our tests, we have recorded a few numbers of servers which were optimized for torrenting; nothing has mentioned on the website. The live chat made a lot of sense as these are the only servers working for torrenting.
Dedicated Servers for Netflix
Standing out of the crowd, Ivacy offers servers to stream Netflix US, Netflix UK, Netflix Canada, and Netflix Australia. Through Ivacy VPN, you can have full access to all the content library of all the Netflix regions mentioned above. You will get instant access to TV shows and Movies.

We asked the live chat support to see which servers are specifically designed to stream Netflix as it can be deduced with the tagline that all servers are readily available to stream Netflix. The website does not indicate the servers that are optimized for Netflix. Instead, a vague statement says "Ivacy supports Netflix."
The Ivacy support cleared our concern and only the servers mentioned above are designed to stream Netflix otherwise the rest of the servers are not Netflix friendly. This is a huge breakthrough because multiple users do not come across servers that work on Netflix. Also, through Ivacy, you can stream Amazon Prime and Hulu as well. There are dedicated pages present which provide a step by step guide on how to install and use Hulu and Amazon Prime on different devices including Kodi and Ps4.
Pricing Plan – It's Way Cheaper!
All Best VPN makes sure to analyze every VPN provider with a keen eye and cover all the aspects. We compare pricing plans of each security provider after in-depth review to see which VPN provider offers the cheapest rates. Our Ivacy review concludes the pricing plans as affordable compared to its major league competitors. You can choose between three plans:
$9.95/month
$3.33/month for 1 year
$2.25/month for 2 year

The monthly plan is cheaper than many other VPNs. It is not the most economical rate but considering other big names such as CyberGhost and ExpressVPN; it's cheap enough. Secondly, the yearly and two-year plan is a good pick because it offers the lowest possible rates.
Payment Options
Ivacy offers multiple payment methods mentioned above. This is an added pro factor because most VPN providers have limited the payment methods to credit cards and bitcoins. Ivacy has a huge list of payment plans to choose from.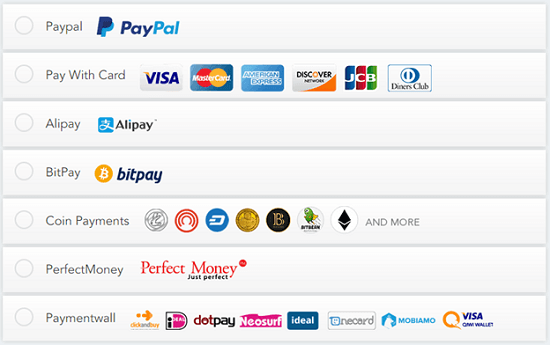 30-day money back guarantee
Buying a VPN is a tough decision because you need to make sure it is the right tool for your online security. Ivacy VPN provides an option to get your money refund through a 30-day refund policy. Most of the times VPN providers have hidden bandwidth limits which users come across while making a refund; that is when the VPN provider rejects your request.

With Ivacy, there is no limit to your bandwidth, and you can use as much data as you want and still request a refund within 30 days. However, while reading their refund policy, we found few hidden statements that are only found in the refund policy.
The one month account has a 7-day refund policy where if you have used Bitcoins, BitPay or any other Cryptocurrency than you are not eligible for the refund. This is a con because there are limitations to your payment methods while giving so many payment plans.
Customer Support – Easy & Quick
Ivacy has an easy to access customer support which is equipped to handle all the technical and general queries through their Live Chat Support, Email support, and the FAQs provided. The page has an option to search your desired problem so you can easily use the keywords to reach the relevant suggestions.
Their live chat support has our full marks because every time we opted for live chat support, we had to fill in our email and our name before we could proceed. Through Ivacy you can directly open the chat and commence the chat without any formalities. This is a useful feature which we did not find in other live chat supports.
Log Policy
Any VPN provider claiming to provide false No log policy automatically gets rejected by our experts because a VPNs most important and crucial aspect of respecting and delivering 100% privacy is void! Any VPN falling under some conspiracy or act of harvesting user data is a big breach of their policies.

On the bright side, Ivacy is not among those VPNs, because they are living up to their no log claims; no incidents of leaking data or retaining has found so far. We have thoroughly went through their privacy policy, we were surprised by the selection of words they have chosen to describe each detail in depth.
Speed Test
Objectivity is the key when performing a speed; it varies with locale. It's highly possible that the speeds being received now will change in a few minutes depending on the connection you have purchased. We have tested four regions with the time interval of 1 hour and recorded the best speed.
US Server (New York)
Ping: 115ms
Download: 45.86mbps
Upload: 43.92mbps
Asia Server (Hong Kong)
Ping: 261ms
Download: Test Failed
Upload: Test Failed
UK Server (London)
Ping: 50ms
Download: 53.24mbps
Upload: 33.36mbps
EU Server (Amsterdam)
Ping: 42ms
Download: 53.04mbps
Upload: 25.39mbps
Speed tests also varies on multiple grounds, and the stability of the connection can be a big concern. No speed test measure the speed with 100% authenticity and accuracy because there is always be an X factor. That X factor can be the speed being received or any other thing because these tests does not run in a controlled environment.
However, no matter how and when fluctuating factors affect speed, conclusions and judgments never backfired. Overall, we did not like the speeds. If you are a current VPN user than you will find the speeds comparatively slow as servers in Asia underperformed at 53.0 Mbps for someone connecting from outside of Asia. Then again, these speeds are nominal, keeping the price tag into consideration.
Ivacy VPN is Not Good At;
7-Day Money Back Guarantee – There's a Cost Attached!
Minor details about the refund policy are not true and straightforward as it should be. Ivacy claims to provide a 30-day money back guarantee which has conditions attached that are not mentioned up front. If you have subscribed to the monthly plan then:
You are liable to make a refund within 7 days
Payment through BitCoin and Paymentwall are non-refundable
You previously have not claimed a refund under this policy
These details are need to be outlined under the pricing plans.
Singapore Comes Under "Five Eyes" – Dying Hopes!
The term Five Eyes is a dangerous ordeal if you are looking to secure your online privacy and identity. Unfortunately, Singapore has a connection with the Five Eyes alliance. Five Eyes is a mutual collaborated partnership between Canada, Australia, USA, New Zealand, and the UK. Their partnership allows them to spy on any person within these nations.
This is a big breach of privacy if you are among the ones being spied on. Edward Snowden leaked the evidence, and it states Singapore has legitimate connections with Five Eyes. This is not an immediate threat to the users of this Singapore-based VPN, but could possibly be a threat in the near future or maybe tomorrow.
Kodi
Do We Recommend Ivacy VPN?
Recommending a VPN is a big decision because it's not about buying a classical guitar, it's about privacy and security of our precious data; in-depth research and analysis is highly required. We are satisfied with the Ivacy VPN because it has lived up to our standards, reviewing protocols, logging policies, features, speeds, pricing plans, list of servers and almost everything more.
There is a big question regarding the "Five Eyes." This is true, but there is no surety that Ivacy is related to it or it leaks user data. The privacy company keeps no logs, that is guaranteed. But still, there is a doubt about it. Apart from that, the features Ivacy provide are a  standard with average speeds; overall, it is a good VPN. The pricing plans are nominal and good for someone on a tight budget.