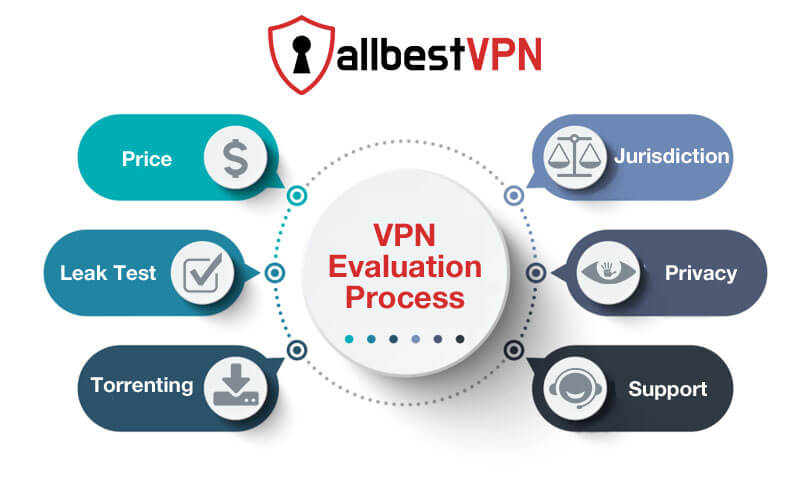 Reviewing process can never be quick or to each his own, only an analyst or a tech reviewer can produce a detailed yet comprehensive guide, keeping all the prejudices and biases away.
So, for your assistance, we're sharing with you our secret reviewing process; you won't find such a comprehensive step-by-step guide anywhere else.
Before proceeding, we would like to share our reviewing goals with our readers;
To collect the depth of information about the VPN provider – so that you guys can make an informed decision.
To test, analyze and rank the features offered by the VPN provider – no more hassle for our readers.
To test the value for money; our readers are our strength, so protecting their asset is our duty.
To rank the provider in an order, prioritizing users' variations.
To identify and sync your need with the most-suited category of a VPN.
Let's begin the review process!
You Can Challenge Our Reviews, But Not Our Process!
1- Jurisdiction comes first – we start our reviewing journey with the location of the VPN provider – if it's within the 14 eyes, our negative impressions start.
2- Privacy Policy – after the location, the next thing which we count – the most,  is Log policy; wague the policy, doubtful the VPN provider. There's one more catch if the jurisdiction comes under mass surveillance, our eyebrows raise further.
For your reference, we've attached snippets of different providers:
Here's a clear log policy of Zenmate VPN, a free option, who clearly mentioned that they use the service to serve add and share the following with marketers.


Another example of a vague yet unclear privacy policy is of PureVPN:

The underlying investigation is over, let's buy the VPN subscription; we don't go or ask for free trials, this would isolate payment plans and methods from our reviewing goals.
Why We BUY VPN Subscription?
Buying a VPN subscription answer these most important questions that our experts always snapped at the drop of a hat, whenever we ask them to review a VPN service provider.
What are the available Payment plans?
How smooth the entire payment process is and how much information is required for signup?
How long a VPN provider takes to send credentials after making payments?
How quick and easy the signup process is? We know, longer process is irritating for some users, and sometimes for our experts too (they are humans).
Let's resume the process.
3- Installation – Once the account is created, the installation process begins across all the claiming platforms – mostly include windows, Android, iOS devices, some gaming consoles, etc. – to test the variation in the performance across multiple devices.
4- Features Offered – The first thing we rummage, after launching the VPN app is – the number of features – more the merrier. Additional security features like Kill switch, split tunneling, DDoS attacks, IP leak protections, DNS leak protection, and many others, always win hearts; who don't like cherries on a cake?
5- Testing Leaks – The presence of DNS, IP, and WebRTC protection trigger us to test the reliability of leak features. We test using ipleak.net, have a look at our real-time testing while using one of the best VPN.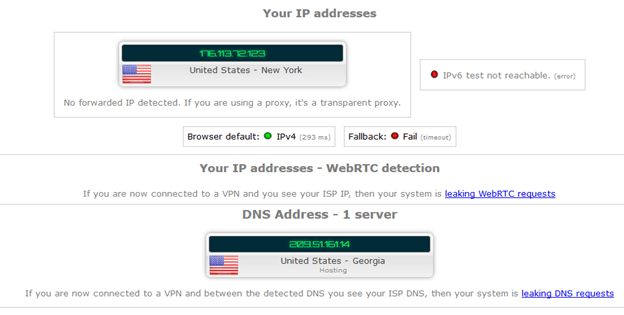 6- Speed Test – We also run different speed tests; the typical criteria of downloading an HD movie of 5GB, is being followed across all the major servers provided by the respective VPN.
7- Multiple Usability – Once the speed is tested, we move onto the usability – it helps our reviewers to get to know all the working platforms more closely, so that you guys can opt the right VPN for the right platform.
8- Simultaneous Connections – It's not only the suitability of the platform, many at times netizens also consider the number of multi logins, before purchasing any VPN service; so if something is important to you, so we've to give our reflections on it. We always consider the number of simultaneous connections, while rating the VPN service providers.
9- Compatibility – After the simultaneous connection, one always look for supported devices – our experts enjoy reviewing VPNs that support multiple OS and devices. Here again, the same rule applies – more the devices (routers, consoles, etc.), higher the rank.
10- Netflix Testing – VPN is all about online freedom and streaming geo-restricted content; Netflix is the dire need of those who can't access its content, especially, US library. If a VPN provider claims to be Netflix-friendly; we never spare that and always check the accessibility across the given servers. Same applies to other restricted channels.
11- Torrenting – Torrenting is also one of the reasons users go for a VPN; our experts review the torrent-packed claims of VPN providers and mostly recommend VPN that secures P2P file-sharing.
12- Customer Support – We check the friendliness, along with the speed of all the options being offered under the umbrella of customer support. Many at times, customer support becomes a lifeline to get untold information; this further help our reviewing process. We rate the customer support based on our conversations; you'll find supported snapshots in our reviews.
13-Setup Guides – Customer support becomes luxury when there's an ample amount of query-related guides. Our experts don't always criticize given manuals, sometimes they support too; just kidding! They review whether the provided content is enough for a non-techies to understand or the content needs refurbishment? In either case, we will never leave you topsy-turvy.
14- Cost vs. Values – The last thing in our pipeline is balancing costs with the values that help us in ranking a VPN provider accordingly.
Have a look,

Want to know our secret rating scale? Scroll down!
5/5 = Top, trustworthy and most reliable – fastest and safest option.
4.5/5= Trustworthy and reliable – fast and secure option.
4/5 = Trustworthy and reliable – a good option.
3.5/5 = Trustworthy – average option.
3.0/5 = Doubtful option – Not the perfect value for money
2.5/5 = Not recommended at all
15- Continued Efforts – Analysis is done! But the process goes on; we don't leave the VPN providers after one-shot analysis. We keep an eye over their changing dynamics and continuously update the content (almost every week); this is the reason why our inclinations vary timely.
Your Opinion Is Highly Regarded..
Our experts are spending days and nights in reviewing VPNs, right now the number is quite less, but we will soon bombard more reviews with our readers.
Hope you guys appreciate our efforts of bringing in-depth and transparent yet unbiased reviews of one of our very-close streaming friend – VPN service; our reviews (following this process) will help you in your VPN decision making.
To help, contact us and share your thoughts with us.