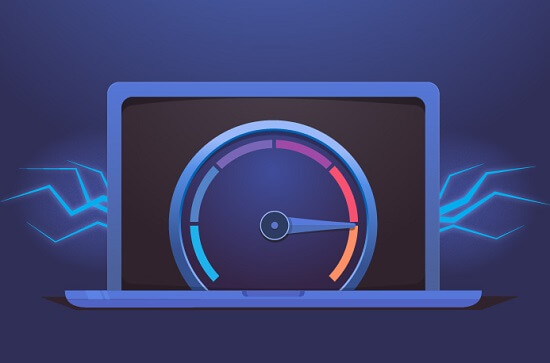 If you think it takes your PC forever to download a file, count me in!
I know how frustrating it is, as I was in the same boat, but not now. I used to face the same issues a few days ago, but now I am pro in increasing my download speed; thank God! I am no more into this trap.
Want to know the tricks?
Get going!
I am sure these ways will blow up your download speed. Of course, it's not that easy!
We all have noticed a decline in our Internet speed as we start browsing different sites; there are multiple factors you need to determine like;
Is the website limiting your download speed?
Are there other people on your network using the available bandwidth?
Do you have a network loop?
Is there a malfunctioning piece of network gear?
Is your router supports your connection speed or any special rules you'd added to it?
Could you rout over a non-optimal route?
Let's get started.
Increase Download Speed on PC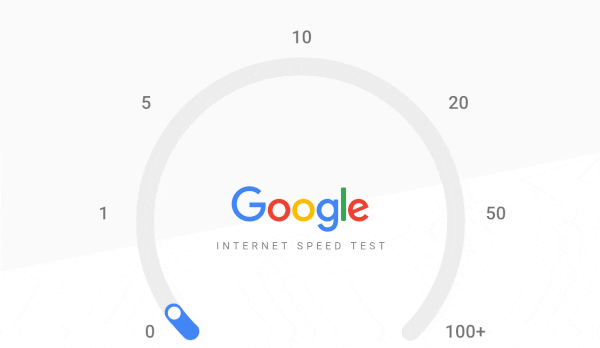 Reserve the Bandwidth limit
Windows 10 uses 80% of the bandwidth while leaving only 20% for internal use. Try this method and boost your internet speed.
Step 1: Open the Run dialogue box by holding the Windows icon key+ R together.
Step 2: Now enter "gpedit" in the box, and press OK.
Step 3: The Group Policy Editor will open, be careful! With just some simple tweaks your system breaks or makes up.
Step 4: Follow the route; Computer Configuration> Administrative Templates> Network> QoS Packet Scheduler.
Step 5: Locate Limit reservable bandwidth. double click or right-click and select Edit.
Step 6: Now you will observe three options – Enabled, Disabled and Non-Configured. Go to the Enabled option and set the value of the Bandwidth limit from 80% to 0%.
And then click OK to proceed.
Turn off the Frequent Updates
Windows updates eat a lot of bandwidth to remain updated, and resultantly, the internet speed goes down.
So, just follow the given steps and turn off the updated delivery optimization feature.
Step 1: Click the Windows key > Start menu.
Step 2: Locate Setting.
Step 3: Find the Update and Security option in the Settings window.
Step 4: Now, choose Advanced Options.
Step 5: Click "Choose how updates are delivered" link. And turn off.
If this option is turned on, then your system will keep sending the already updated Windows files via P2P file sharing to the people around like uTorrent and other channels.
Change the DNS Servers
We all know that DNS (Domain Name System) determines the speed of the Internet, so how about changing its server to increase the download speed?
Have a look!
Step 1: Open Network and Sharing Center and right-click to find the option.
Step 2: Locate Change Adapter Settings from the pane on the left side > Select any one of them that you are using – a small box will open.
Step 3: Now, locate the Properties and click.
Step 4: Now from a list of checkboxes, find Internet Protocol Version 4 (TCP/IPV4). Select its box > Properties.
Step 5: Now check "Use the following DNS server addresses" rather than Obtain DNS servers automatically."
Step 6: After turning the second radio button on, enter these DNS Address.
67.222.222 (Preferred DNS Server)
67.220.220 (Alternate DNS Server)
Now you need to restart your modem to enjoy faster downloads; after this, you won't be asking how to increase download speed in Windows 10.
You can also change your DNS server on your router, following these steps.
If several devices (friends and family) are connected to your network, then you log in to your router as an administrator and make the change there; every device that gets its addresses from the router will be updated with the desired DNS servers for faster web browsing.
Don't know which DNS server would be fastest for you?
There are several utilities that help you find the best DNS server by running the tests that respond specifically to your location.
Still stuck?
Try the next one!
Flush the DNS Cache to free the TEMP Folder
One of the competent ways that boost your Steams is to flush out the DNS cache so that the TEMP folder will be spacious.
Follow the given steps and optimize the performance of your Internet connection.
Step 1: Right-click on the start option and click on Command Prompt (Admin).
Step 2: In the User Account Control box, click Yes.
Step 3: the Command Prompt (Administrator) window will appear, type this command – ipconfig /flushdns – and press Enter.
Step 4: Now open the Run dialogue box (pressing Windows key+ R together). And type %TEMP% and click OK.
Step 5: Now in the TEMP folder, select all the contents by pressing Ctrl+ A together.
Step 6: Now right-click on any of the selected content and Delete.
Step 7: Now close this window and restart your computer to enjoy high Internet speed.
Check for On-System & External Interference
Sometimes your virus or other programs interfere with your internet speeds; you can come out of this frustrating situations by simply switching things off one at a time and then run a speed test again.
I know most of you have an iPhone, iPad, a sound system, etc. – at least an electronic device in your modem area.
Well, if so, then do check to see whether these things are causing electromagnetic interference; try to move them out of the way or out of your modem space.
Update your Network Adapter Driver
An outdated or corrupted network adapter driver can also affect your network connection and reduce download speeds. So another way to help increase your boost your speeds is to update your network adapter driver.
There are two ways – manually and automatically – to update your network adapter driver.
To update your network adapter driver manually;
Step 1: Go to the hardware manufacturer's website,
Step 2: Search for the latest driver for your network adapter.
Note: Make sure choose the driver that's compatible with the model number of your hardware, and your Windows.
If you have no time, patience or skills to update your network adapter driver manually, update it automatically with Driver Easy.
Download and install Driver Easy.
Run Driver Easy and click Scan it will then scan and detect any problem drivers.
Click Update to any flagged devices to automatically download the correct version of their drivers; you can install them manually or click Update All to download and install them. (This requires the Pro version)
Get Closer or Plug-in
If you're using a WiFi network and if the connection to your router is poor, it will result in slow Internet speed. I suggest you move your computer closer to the router for a stronger signal and faster download speed.
Or, if your wireless connection becomes tad slower than plug into your modem directly; get the chord out of the box and plug into the modem, especially if it is your desktop computer.
If the length of your cables and their structure is too long, make it short; you'll find a prominent difference in your download speed. If possible, try to replace your router/modem- it will also boost your download speeds.
If all of this fails, then it's time to contact your Internet Service Provider and ask them for a line test to investigate the real cause; their representative will visit your property and check whether all the cables are in a working condition or chewed away.
Close all the Background Apps
Another quick fix is to increase the download speed in Windows 10, is to decrease the bandwidth drain; accomplish this by omitting all the background apps. 
Most of the times some apps that are not in use, but are running in the background for no reason and so becomes imperative to quit them all. 
Some of the bandwidth-hungry apps are:
Torrent Applications

Steam

EA Origin

Antivirus

Adobe Reader for update
Misconception: There's a myth that some software like VPN, – being highly-encrypted – reduces the download speed and make internet super-lazy. The reality check is not outrightly upside down, such tools do affect your speed negatively, but not all; there are VPNs with faster connectivity, without bugging into your online privacy.  
Oh no, Have I asked you to Restart?
If you don't have much time, why not refresh your modem with a swept restart; the last suggestion is often the powerful one. Turn off your modem for a minute or two and turn it on again.
This power cycling can often flush out a bunch of problems that hinder your speed. If you are brave enough to reconfigure your modem with a new password – to refresh its settings and connections at the ISP end – then don't be shy.
Have I missed anything?
There are other methods too like Uninstalling the Optimization Software, disabling the firewall, cleaning the cookies, cache and browsing history, etc., but these are the most good-to-go options that will resolve your Internet speed issue.
If you know any other ways to increase your download speed? I would be really interested to know them.
If this post has helped you, consider giving it a little share on social media.